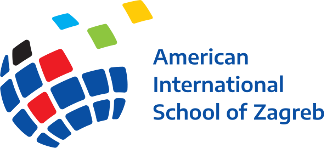 Welcome to the
American International School of Zagreb
learning management system.


This site is powered by a widely used open-source program called Moodle, and it provides several very important assets for our school...
| | | |
| --- | --- | --- |
| A "blended learning" platform | A collaborative platform | An emergency platform |
| Allowing for the combination of internet-based resources and activities to be integrated into the daily practices of teaching and learning | Allowing us to work on projects within classrooms, between classrooms, and even between schools anywhere in the world | Allowing us to sustain our academic program even if access to the campus is not possible |
Teachers and Students - please click here to login to engage in your courses. You will see Site News and Course categories below when you are logged in.

Parents please ask your child for their login information if you want to check their courses, or you will get guest access if you are elementary student parent.


Skip site news
Site news
(No announcements have been posted yet.)
Skip course categories
Course categories