MS Information & Communication Technology / PhotoShop
Keep Track of What was Covered in the Class by Clicking Here
1st Week (August 31 - September 4)
1. Tips and Tricks:
When the computer blocks: CRTL + Alt + Del

Lock screen: CTRL+L

Switch different keyboards: Alt + Shift

Switch between different windows: Alt + Tab

Print screen and paste image: PrtSc

Sign in to Chrome, use your Bookmarks anywhere

Chrome Store -- Add Quick Note & other apps

Unwanted content/applications/pop up -- Control Panel - Add or Remove Programs

Screen Upside Down: CTRL + Alt + ↑/→/↓/← (the arrow keys)

Screen blurry: change resolution
2. Cyber Safety:

Worksheet - safe passwords


3. Discussion:
Students are able to ...
describe positive aspects of online talking and messaging.

identify situations in which flirting and chatting become inappropriate and risky.

understand rules for safe online messaging, and feel empowered to deal with uncomfortable situations when communicating online.
4. Game on!
Cybernetrix Cool or Fool? - Do not get tricked online!
Kampung Cyber Quiz - What kind of e-mails do you receive? Normal or Spam?

5. Research:
Define the following terms: harras, safe on line talk, online predators, security online, spam.

6. Intro to Computer Literacy & Computer Basics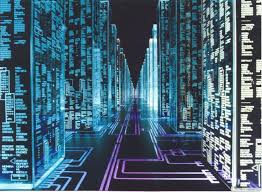 Basic Parts of a Desktop Computer

Inside of a computer (Kids Online Interactive) - test your knowledge!
Steve Jobs introduces the Macintosh - lost video form 1984
Special Addition: Session with Mr. Rimac - separating the computer tower into its pieces